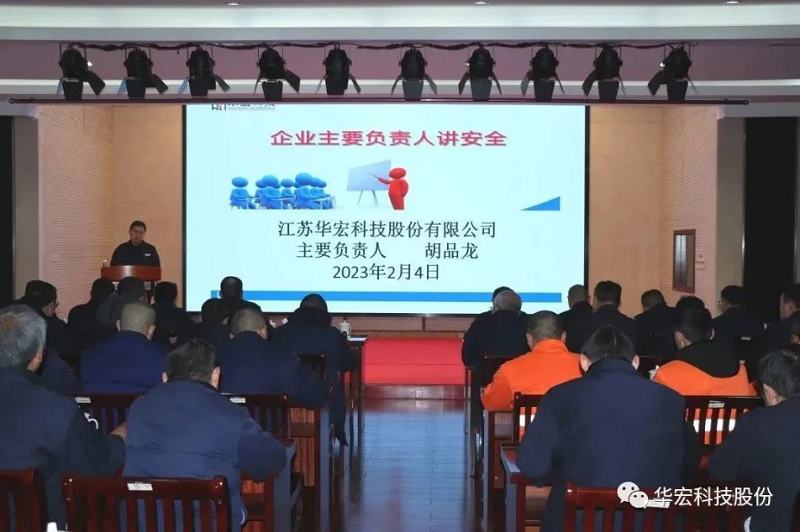 In order to implement the spirit of the city and town safety meeting, Hua Hong Technology actively respond to the main responsible person personally grasp, personally speak, take the lead, for the staff to resume work and production of the first lesson in safety. 2023 February 4 afternoon, by the general manager of Hua Hong Technology, the person in charge of safety, all the staff of the Department of Safety, the production line, the production line, the workshop, the director and deputy director, team leader, Hua Hong environmental protection production line responsible person, the Workshop director, safety officer, team leader attended the safety training and education. The safety training and education was presided over by Pan Zhengqing, Minister of Safety Department of Huahong Technology.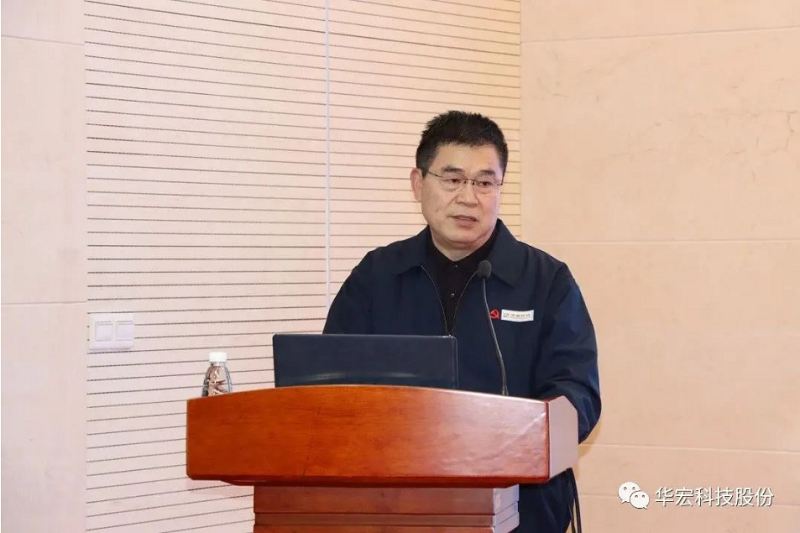 General Manager Hu Pinlong
As the main person responsible for the safety of Huahong Technology, general manager Hu Pinlong from the implementation of the spirit of the municipal conference, combined with the actual situation of our company, seriously analyzed the current form of safety faced, put forward a series of security measures, the deployment of this year's work tasks of safety production, mainly from three aspects of training: 1.
1、What is safety?
No danger is safe, no defect is complete = safety.
2、Safety for whom?
For the sake of the enterprise, for the sake of the relevant personnel, for the sake of the family, only to know "safety for whom", in order to change from "want me to be safe" to "I want to be safe", alarm bells ringing, tighten the safety string, let safety become a habit. Let safety become a habit.
3, safety how to do?
Do not hurt: do not hurt yourself, do not hurt others, do not be hurt by others, do not let others receive harm.
Do refuse the "three violations" operation: do not work against the rules, do not violate labor discipline, do not violate the rules of command (do not accept the violation of command).
Finally, we emphasize
Safety production is a major issue, eliminating hidden dangers without accident.
Safety work has only a starting point and no end.
We have to do zero every day.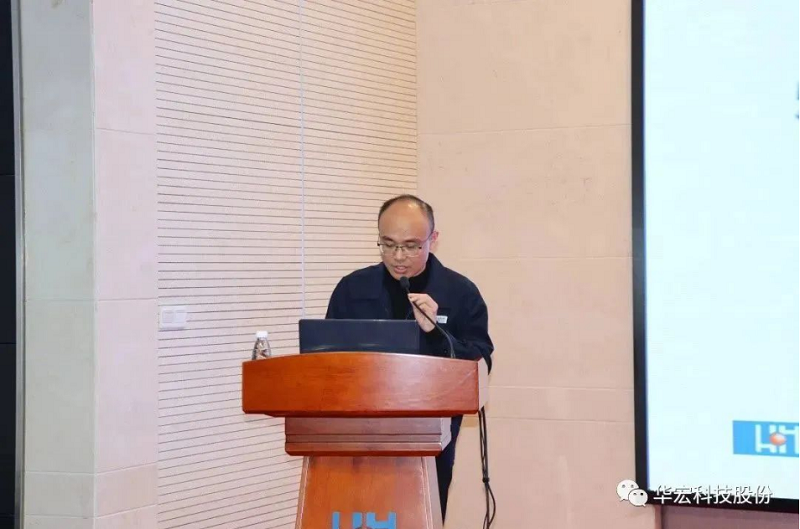 Production Director Cao Yu
As the person in charge of safety, production director Cao Yu implemented the training content and spirit of the general manager, and mainly emphasized three points: grasp the implementation of ideas, after the meeting, each department, workshop and team should organize a general meeting of all cadres and workers in the department, so that the whole company firmly establish the awareness of "safety"; grasp the implementation of rectification, focus on time and effort, and seriously carry out a comprehensive system of hidden danger investigation work ; grasp the leadership to implement, in accordance with the general manager signed with the head of each department before the safety environment target requirements, the development of specific work programs and measures, the task layer by layer decomposition, detailed implementation.