Micro News | The "Lean Digital Workshop Construction LDC Best Management Practice" Project of Huahong Intelligent Assembly Workshop was successfully launched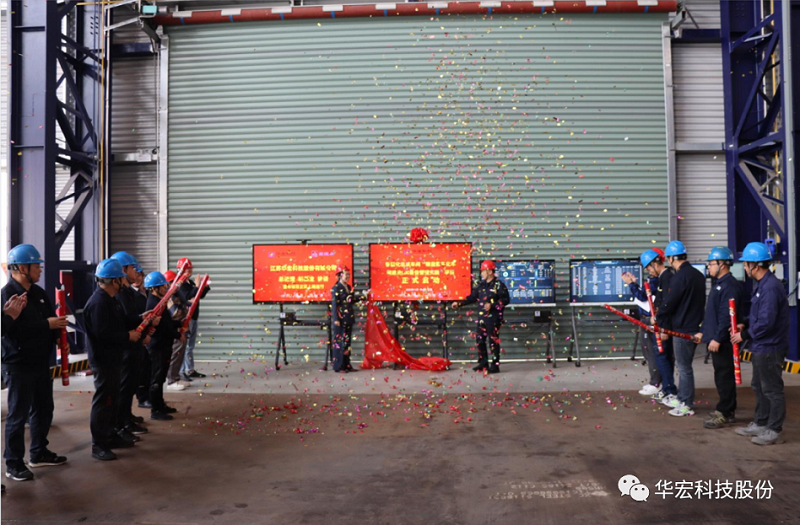 Warmly congratulate the intelligent final assembly workshop of Hua Hong Technology
"Lean Digital Workshop Construction LDC Best Management Practice"
project was successfully launched!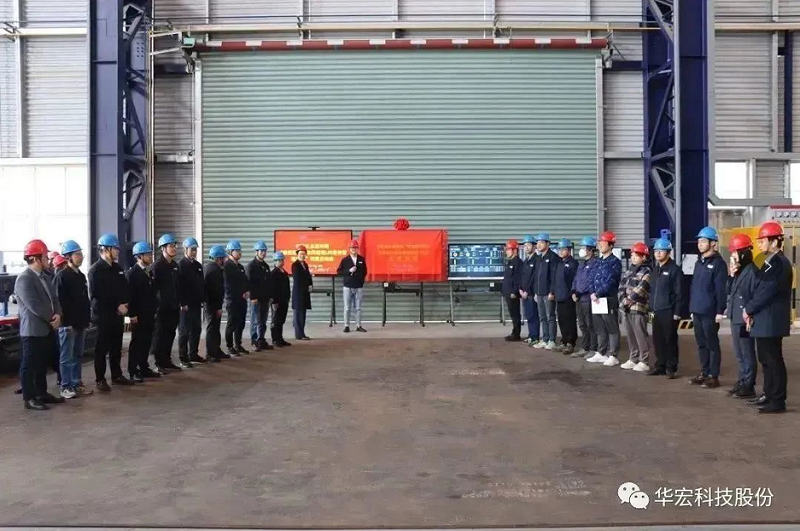 On the morning of November 16, the project launch meeting of "LDC Best Management Practice for Lean Digital Workshop Construction" was held in the intelligent assembly workshop of Hua Hong Technology. The project aims to build a comprehensive application platform covering daily management and production execution, to support the management needs of lean production and exception handling in the workshop, and to fully support the achievement of on-time and high-quality production targets. Ms. Wu Zhenping, General Manager of Aperture (Jiangsu) Technology Development Co., Ltd. and team members, Hu Pinlong, General Manager of Huahong Technology and relevant persons in charge of production management and workshop attended this project kick-off meeting. Zhou Peiding, deputy director of HR and Administration Department, hosted the kick-off meeting.
Guo Jiaxin, project manager of Aperture, introduced the project
Gu Chengkang, director of intelligent assembly workshop of Huahong Technology, spoke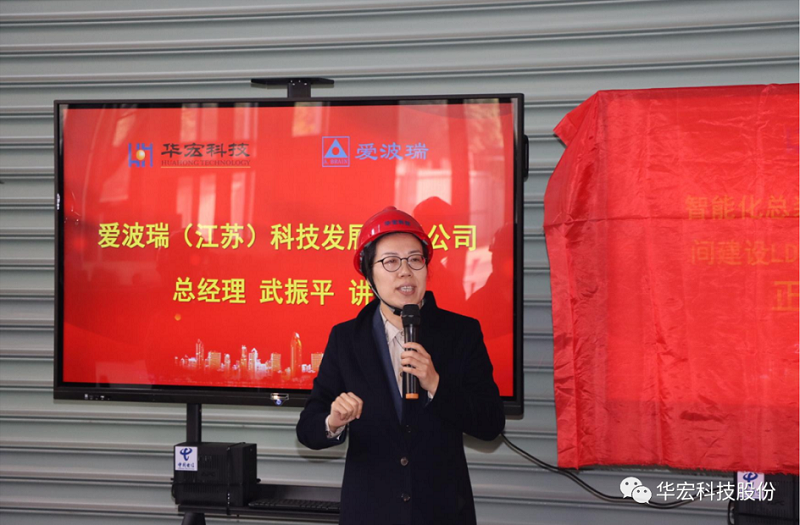 Speech by Wu Zhenping, General Manager of Aperture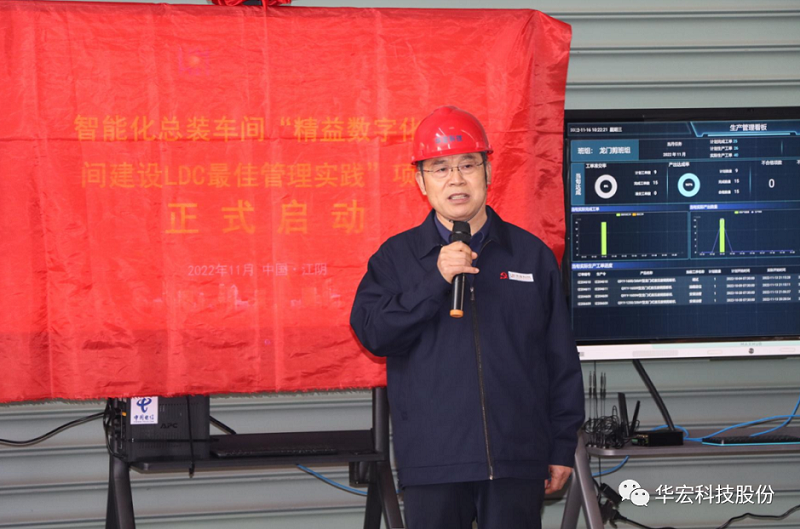 General Manager of Huahong Technology, Mr. Hu Pinlong, spoke
General Manager Hu Pinlong and General Manager Wu Zhenping of Aperture unveiled the project together and announced the official online operation of the project. General Manager Hu Pinlong congratulated the project construction officially put into use, and expressed his gratitude to Mr. Wu's team and the team members of Huahong Technology. Huahong Technology took the final assembly workshop as a pilot to realize intelligent management, and it was officially launched today, which is a historical moment to realize a new management mode. By starting the intelligent management of the assembly workshop, we plan to fully promote the intelligent management in the future, hoping that through the realization of intelligent manufacturing, product manufacturing can be more efficient, product quality can be more stable, production cycle can be more rapid, production costs can be more optimized, so that the benefits of the enterprise will flourish.